Welcome to the San Bernardino County IHSS Public Authority (PA) website!
The goal of our new site is to keep both IHSS providers and recipients informed on our available services and supports. Browse our Registry section for information on how to become a Registry provider and view our training calendar for available training opportunities. The PA offers other services to assist individuals in becoming an IHSS provider. The services include Criminal Background checks to enrolling providers in the IHSS program to assist seniors and disabled individuals.
In addition, we want to share important updates about new information from the State and County regarding program changes, wages, benefits and other pertinent information. You will find these updates in our "What's New" section.
We are committed to assist seniors and disabled individuals to hire a provider to assist them remain in their home and avoid institutional placement. Our services are free and available to all IHSS clients.
I would like to take this opportunity to remind our customers and encourage them to use the available emails that each of our programs established to assist you in expediting your enrollment process. In addition, our customers are encouraged to continue calling our office for assistance at 1 (866) 985-6322.
The PA staff is eager to assist you in your training, enrollment and registry needs. We look forward to serving you.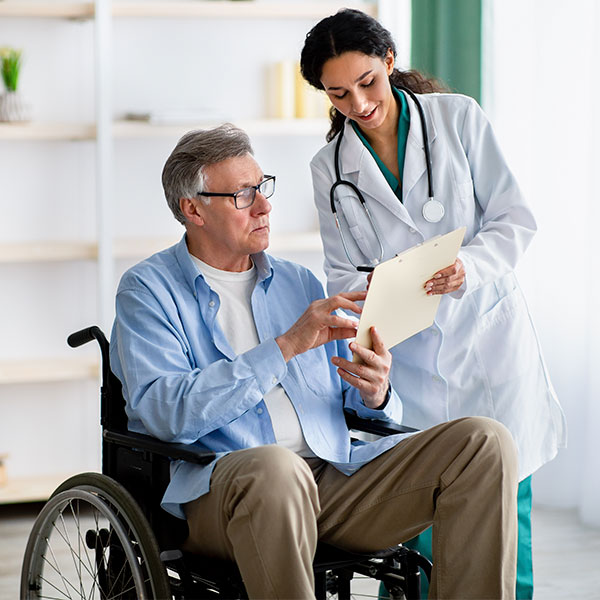 The Public Authority was established per State Mandate to act as Employer of Record for IHSS providers, operate a Registry of providers and provides training for providers and consumers. The San Bernardino County Board of Directors (Supervisors) acts as the Governing body for the Public Authority. The Public Authority is a separate legal entity from the County, but works as a partner with In-Home Supportive Services (IHSS) serving IHSS providers and consumers.
Melissa Cardenas
PA Operations Manager
Recipient Support Division
Vacant
PA Administrative Manager
Jose "Freddie" Barrera
Supervising Office Specialist
Provider Payroll Division
Valerie Martinez
Supervising Office Specialist
Registry Division
Rebecca Esparza-Castaneda
Supervising Office Assistant
Customer Services and Development Division